Additional Features
The card production is a global industry. Press pads and press plates, maybe the complete lamination process, seem simple from the outside. Insiders know about the complexity and variety within this industry.

What are your specific needs? Schwan offers several options to adept pads and plates to your ideas.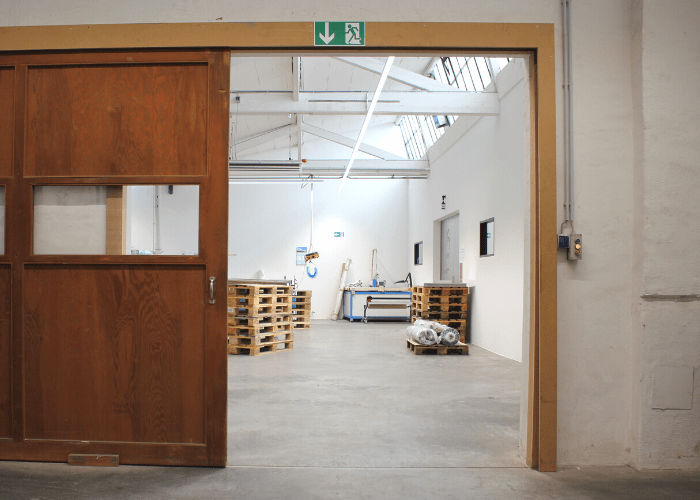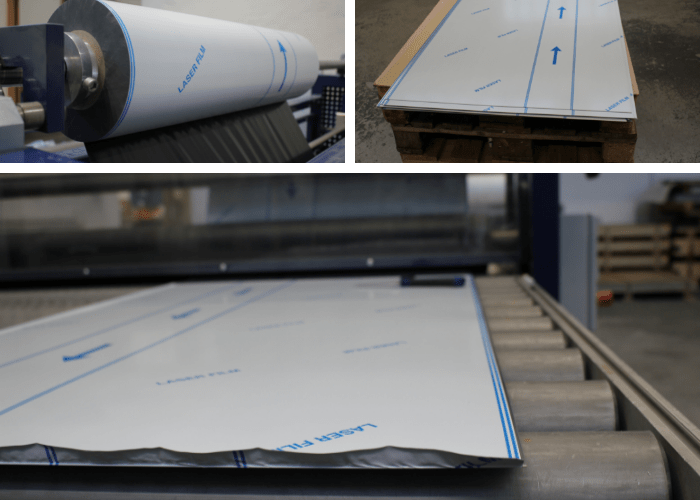 Protection Foil
In contrast to other competitors, we use a protection foil to protect the carefully created surfaces of the plates. After cutting and possible sandblasting, the plates are wrapped on a foiling machine.

In summer 2021, Schwan expanded their machine park. Therefore, Schwan offers an easy to remove protection foil solution on request. The protection foil has an offset of 2 mm toward the inside, which simplifies the foil removal.
Reliable and solid packaging
We manufacture individualized wooden transport boxes for each order in our own carpentry workshop. These boxes correspond exactly to the dimensions of the metal plates or pads, making it impossible for them to slide back and forth.

A shipment of plates means a stack of steel that can easily weight over a ton. We cannot underestimate the potential danger of a ton of thin metal sheets, once it starts to move. A stable outer packaging is mandatory.

Of course, it is also a question of protecting the surfaces and edges of the plates. The quality of the surface is quickly destroyed, and a rough hit against the edge can lead to stresses within the steel.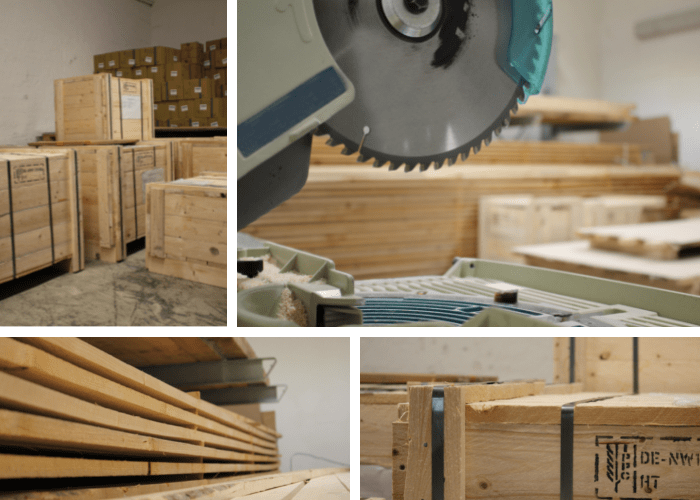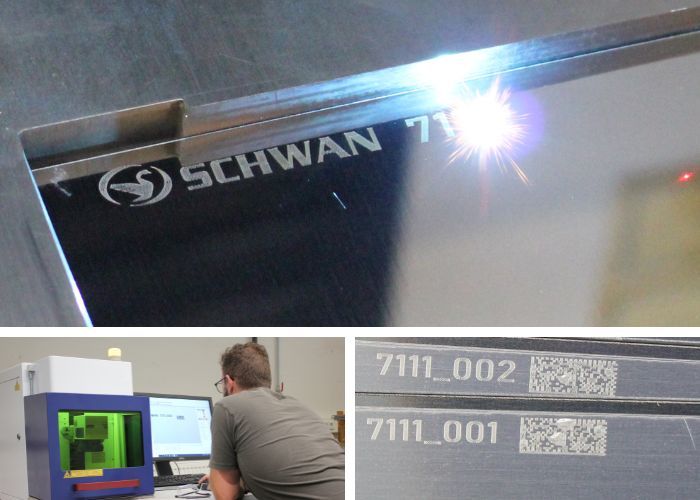 Marking
A distinctive characteristic of modern warehousing and production is the registration and tracking of internal workflows and processes. This allows to identify unused potentials and in-depth tracking of errors. In the automobile industry, it is common practice to mark each component with a data matrix code, whereby, for example, SKU, type, processing date or batch are determined.

This is also possible for our plates and almost all pads! Laser marking enables a large amount of information to be placed in the unused border, which cannot be removed through abrasion.
Individual Shape
Sometimes squares and rectangles are not enough!

Are you looking for a special shape, or do you need a special adjustment?

Schwan offers all kinds of shapes for press pads and press plates within a size of 2.5 m length and 1.2 m width.

The picture displays perfectly the range and flexibility we offer at Schwan. Small shapes and sophisticated forms, a no problem at all! Are you looking for something special? Let us know!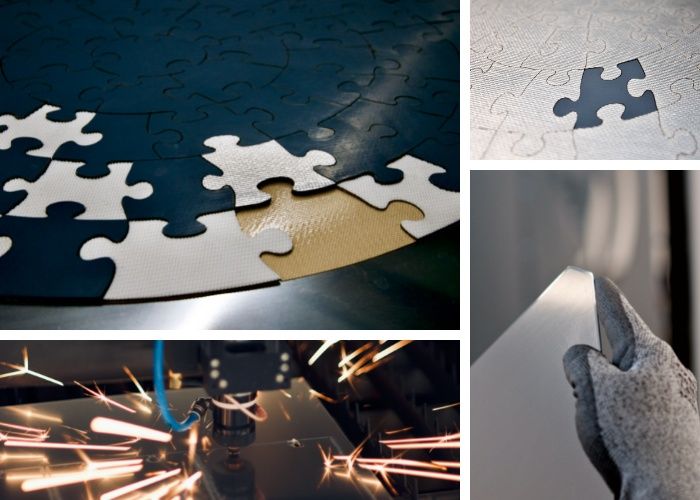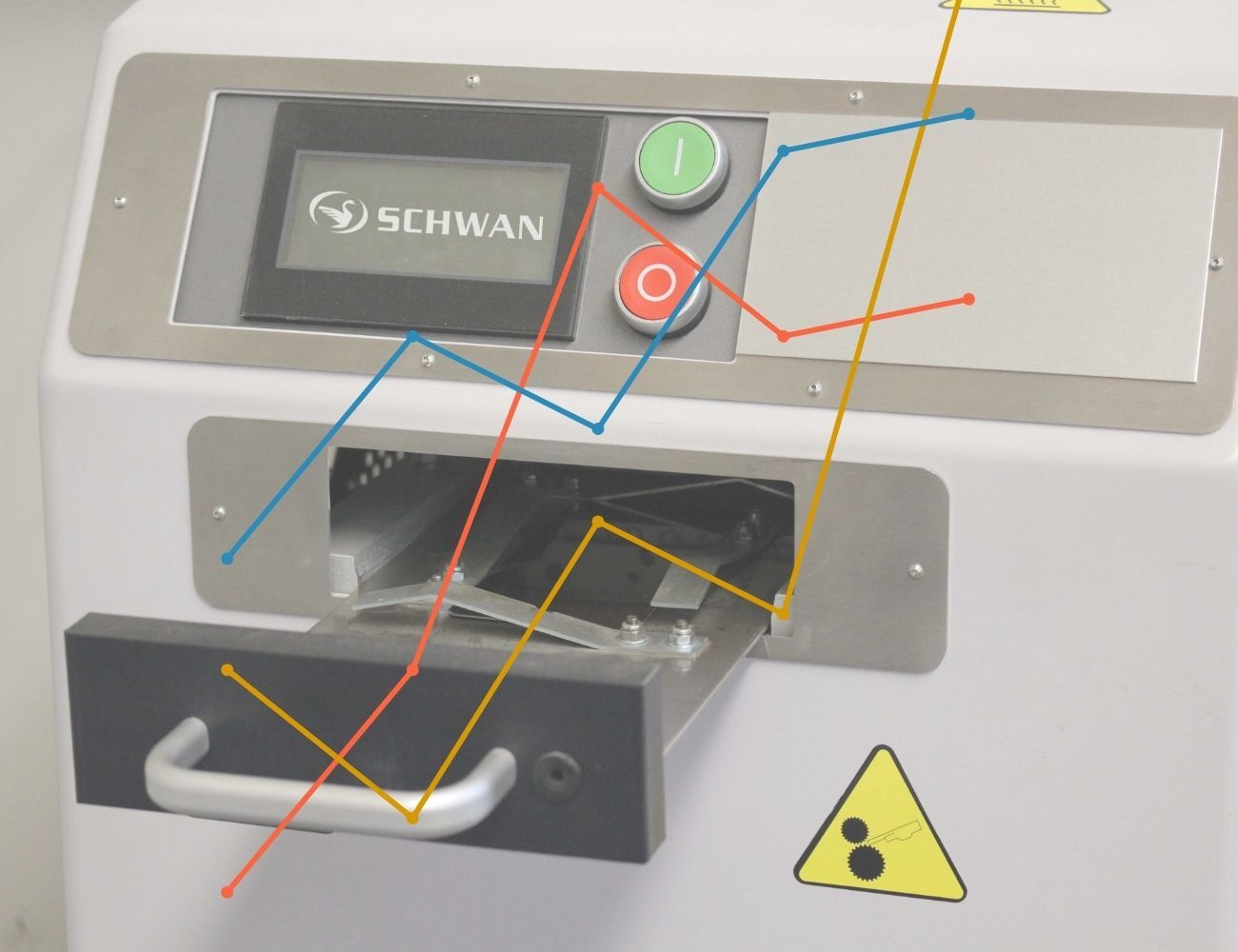 Test of heat conductivity
Every laminator operates with defined settings. A new batch of press pads might contain subtle changes when it comes to thickness, heat conductivity or material look and feel.

Especially the heat transfer is a hidden parameter, you can not analyse without special equipment. To achieve a smooth workflow, changes are not welcome!

Every new batch of press pads is naturally tested for the heat characteristics. Nevertheless, tests of competitor products or double checks are on request always possible.
Research & Development
Due to the fact, that here are so many lamination applications, there are no standard solutions for lamination challenges. As a supplier for operating resources, we strive for long term partnerships. Usually our customers have the same interest.

40 years of market experience in this industry deliver more and deeper insights than words could tell. Therefore, it has become quite common to be part of development processes with our customers. Until now, we have been able to gain feasible solutions, in most cases, very good solutions. Feel free to get in touch and to discuss your issue.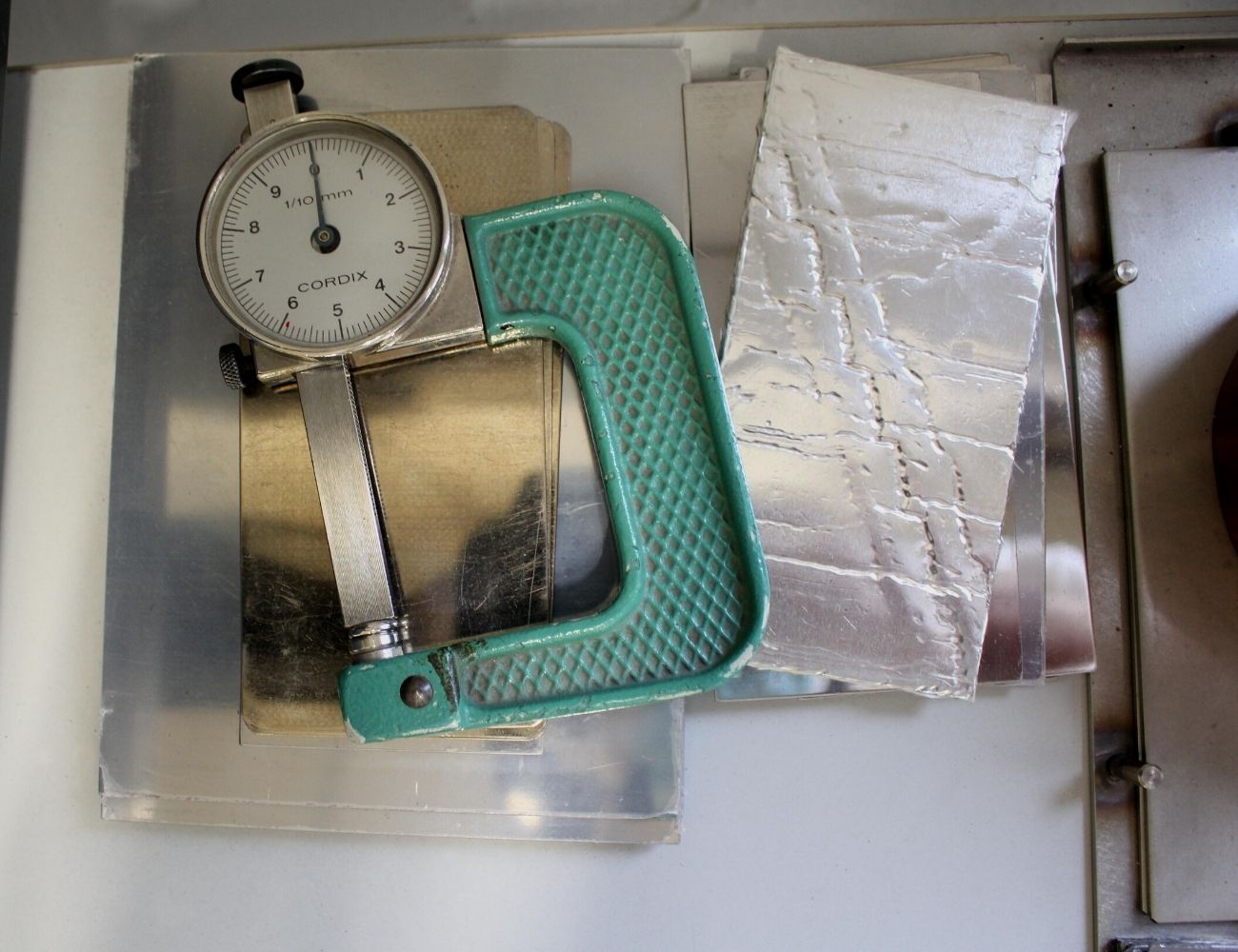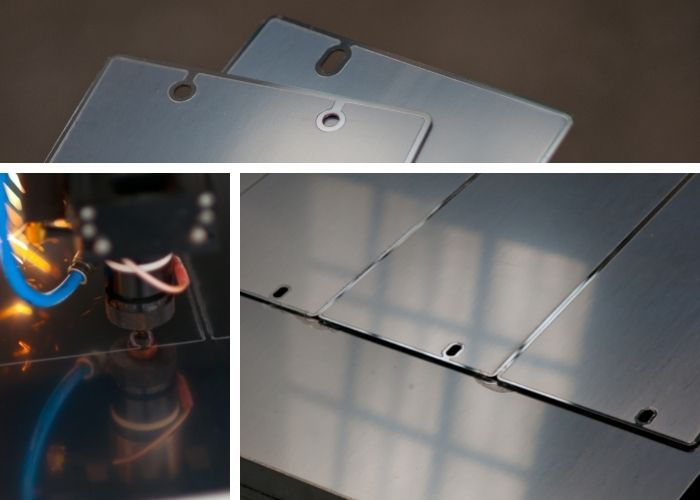 Positioning Holes
Smart Cards or sophisticated structured surfaces require a precise placement of the cassette components. Loading and transport of the booklet might shake plates and laminates. To avoid movement and enable efficient loading, positioning holes can be applied as part of the customization.

Size, position and amount can be individually adjusted to the customer's need. We use laser to cut the wholes. This offers two major advantages. The length in between the holes will be absolutely precise! Secondly, there is no punch pressure on the plate, which might lift the material around the punch hole. The flatness of the plate remains good!

All press pads, except the product "Genius", can be customized as well!
Matt Finish
The most asked service for the press plates! We differ between total and partial matt finish.

Partial finish means typically a rough surface for the border of the plates. The added sandblasted border prevents the flow of PVC during the lamination process! An additional line in the middle of the press plate is possible as well.

Total sandblasting coins the surface of the laminate. Therefore, different blasting material and jet pressure lead to different results. Schwan offers more than eight different degrees of brightness, from high glossy to heavy matt.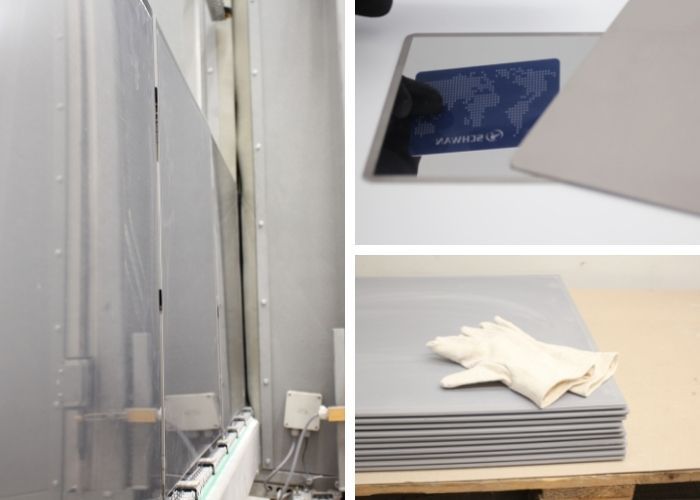 Possible Roughness Degrees
Schwan offers more than eight different degrees of roughness, from semi glossy to heavy matt.

The standard types are:

Type M - semi glossy
Type G - light matt
Type US - ultras ilk
Type UM - ultra matt
Type E - medium matt
Type V6 - heavy bright matt
Type C - heavy matt

Other matt stainless steel press plates types on request and availability!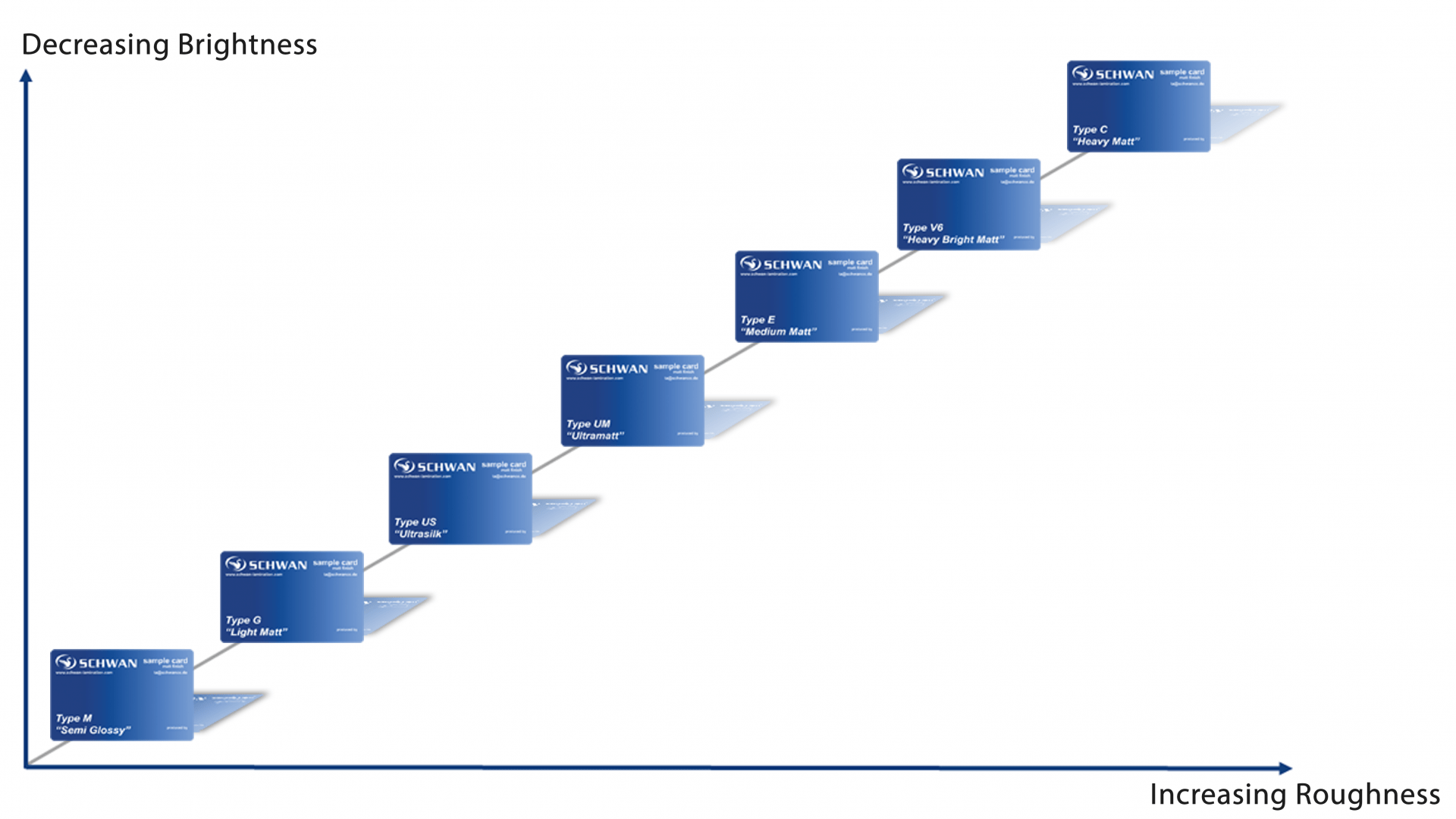 Proofed and tested roughness value
Part of the preliminary talk is the wished roughness (RA) of the plate. As part of the production process, we take care and measure the roughness of each batch.

The card lamination process is the merge of several layers to a card, mostly with special functions. Press plates apply as a stamp within this process. They distribute the pressure to the lamination sheet, and they shape the surface of the final card.

The design of the surface is part of the card's look and feel. Ergo, it reflects the identity of the card publisher. Therefore, our clients need to be sure that their wishes and requirements to the plate's surface are realized.