The Aug. Schwan company
Schwan company stands for straightforward cooperation on a mutual level. As a leading supplier in the card industry, we are a solid part of our customers supply chains. On the bottom line, we provide you with press plates and press pads you need, when you need them. We seek for highest quality, knowing that every damage on the operating resource effects our customer's success.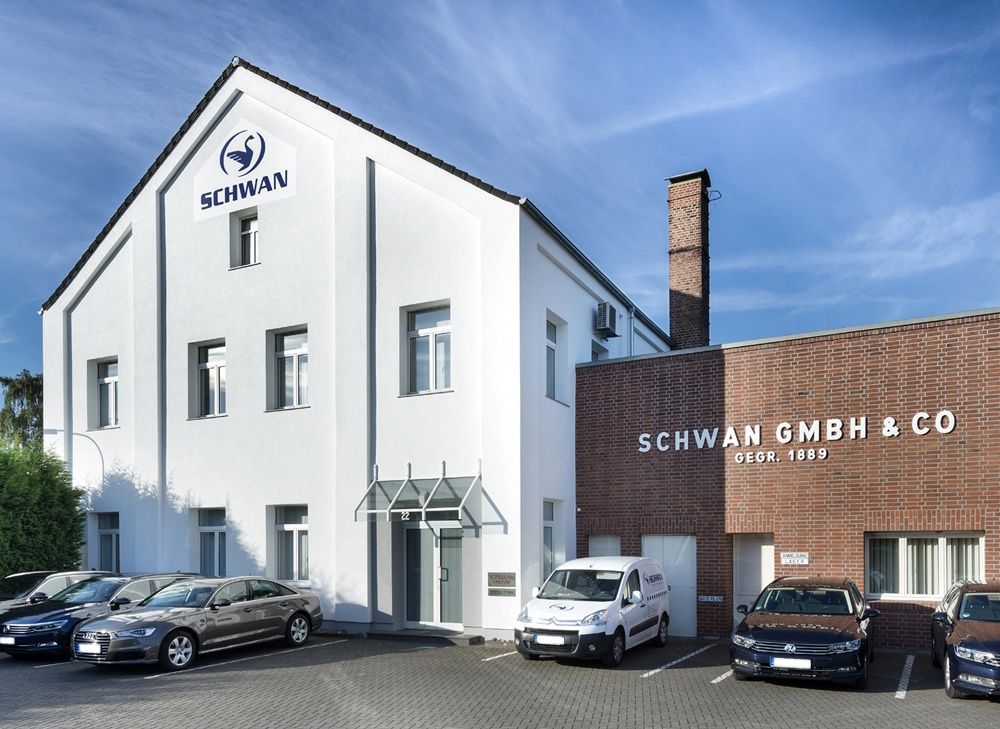 Experience and Quality for 40 years
The company and production plant are located in Viersen-Süchteln close to the Dutch border in North-Rhine-Westfalia. The family business is led in the third generation by Richard Grefkes. The company operates in two business units: PPE and Lamination. Lamination as a global player, PPE within the DACH-Region.

Both business units are specializations of Schwans core business operating resources. The company employs around 30 people in the departments:

Accounting
Management & Human Resource
Marketing
Logistic
Production
Purchase
Sales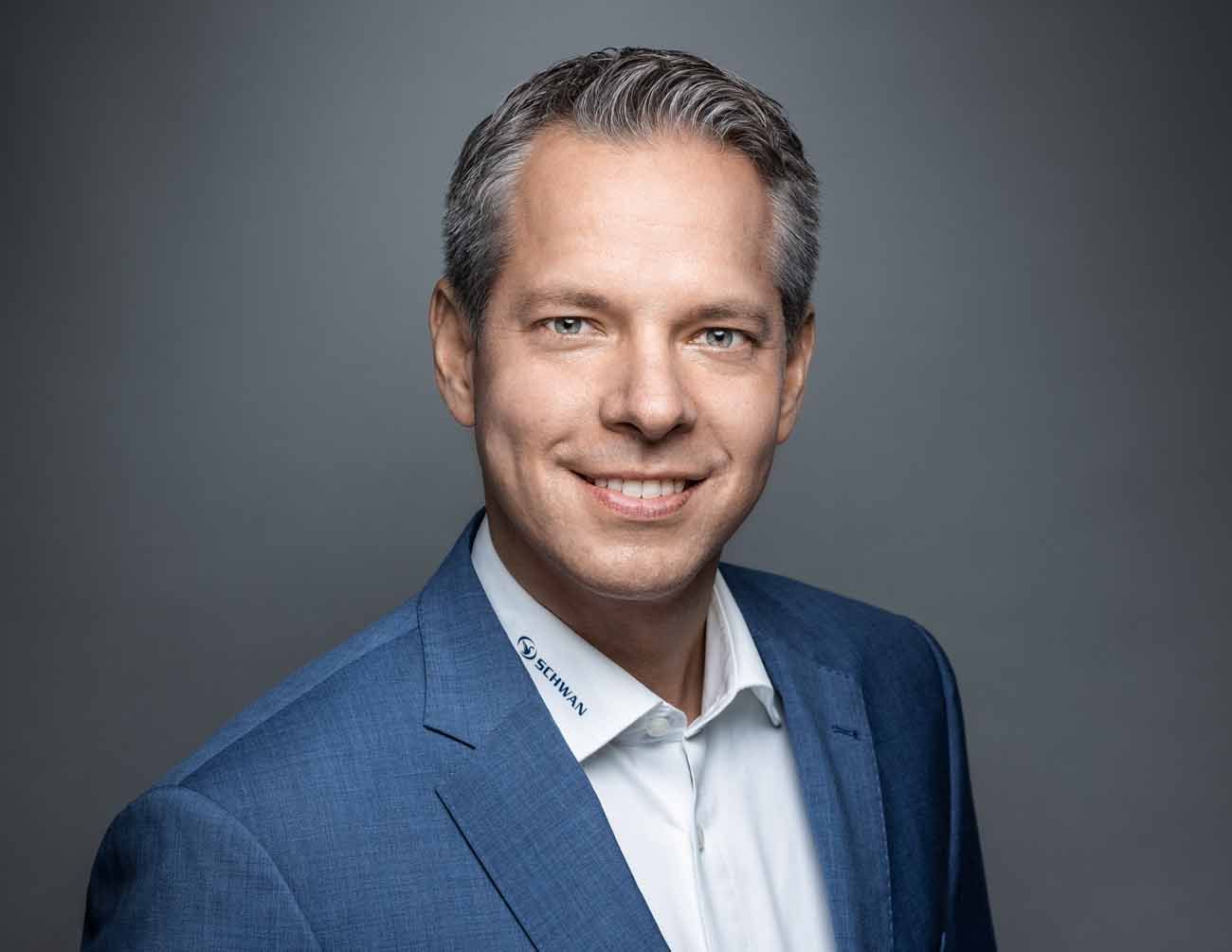 "The driving force behind our actions is a fair and long-term partnership with our customers. Their satisfaction with our products as well as our services is our aspiration. We want to support you in your success with our quality, know-how and service."
Richard Grefkes, CEO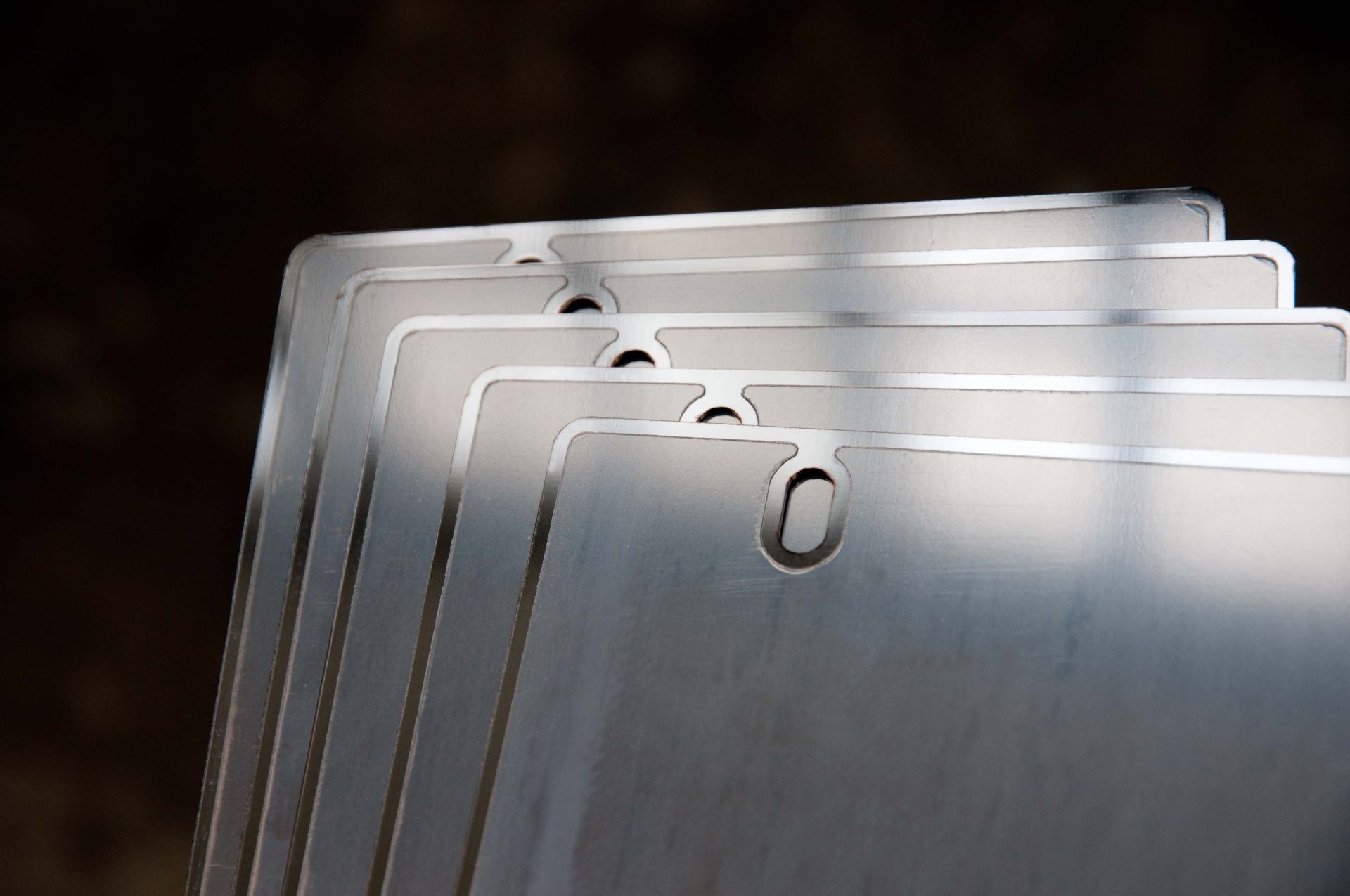 Plates and Pads - Made in Germany
A high quality plate is characterized by a spotless surface. Every scratch, dent or stripe lowers the achievable quality of the cards. This issue applies also for matt finished plates. Indeed, "matt" is a vague declaration. At Schwan we are able to finish both sides of the plate with a defined, consistent Roughness Value (RA).

A high quality plate contains a steady heat conductivity and heat distribution. In addition, the pressure needs to be transported equally and differences in height needs to be compensated within the lamination cassette. A good pad will expand back to its original volume (rebound effect) after the lamination and can be used multiple times. Last but not least, the pad must not bring in contamination.

In the past, many layers of paper were used as a cushion for the lamination process. Modern Press Pads consist of multiple heat-resistant layers with different features. As in consequence, we develop different pads for different purposes.

Plastic card production is a niche market, but a global niche market. On the one hand, connected and dependent to many other industries, we are in a constant learning and development process. On the other hand, cards have become a subtle, but incremental, part of the human life. As in consequence, trends and technical change challenge also the card industry.
Innovation & Product Development


Protection against counterfeiting and sophisticated safety measures can be achieved through surface design and layer structure. Because of these developments, the degree of specialization increases within the market. Further specialization is a challenge Schwan mastered for the last 40 years and continues to master in the future.

The global demand for plastic cards is increasing, forming card producers and suppliers to a global network. Schwans products, service and support are worldwide available. Today, Schwans products are used in more than 40 countries around the globe.

Reliable, smooth and solid - we stand for quality made in Germany!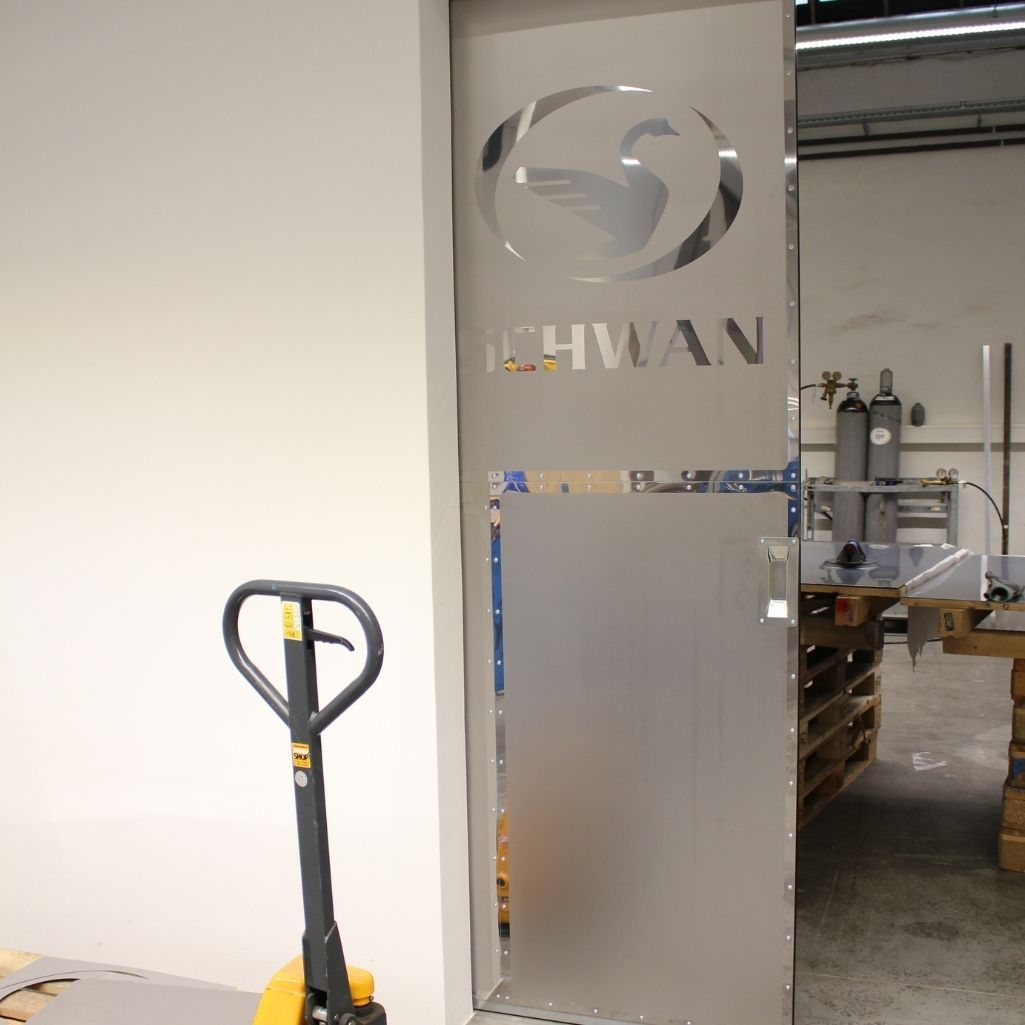 Quality
At Schwan, quality implies that every plate and pad is first inspected on site at the manufacturing plant. Only defect free materials enter our warehouse. This simple premise is the start and backbone of our quality management.
Service
Our sales team and customer support are happy to visit you on site. Global partnerships complete our services to guarantee fast support. Furthermore, Video-Chat, Teams or chats via messenger are no problem, in contrast they are part of our business everyday life.
Customer satisfaction
In all these years and until today, quality and high performance lead the business strategy. Long term partnerships result in trust. Therefore, it is our duty to seek for quality to support our customer's success.
Experience
For more than 40 years, Schwan is a well known player in the global card industry. Our experience goes back to the beginning of the plastic card production. Constant optimization and development were key drives for success and encourage us today to a dynamic and flexible mindset.