Cassette systems - Think inside the box
The centre of the card production is the lamination process. Heat and pressure connect several layers of plastics to a card. Press Plates and Press Pads are operating resources within this process, stacked within a lamination cassette. In addition to plates and pads, Schwan offers complete cassette systems.

Are you planning to restructure your lamination line up? Get in touch with our experts and support from the numerous experience of a market leader.
Booklet Structure
Every lamination process differs, likewise to the amount and structure of the booklets. Still, there are similarities within the structure. The picture on the right side displays the typical structure of a booklet.
A simple assumption:
Your laminator has 6-8 daylights and likewise 6-8 slots in the cooling tower. A third run for the loading/unloading phase. This means 18 to 24 booklets with cover plate and carrier. Furthermore, 180 to 240 press plates and 36 to 48 press pads.
The base of the lamination cassette is called carrier. On top of the carrier lies the first lamination pad. Press plates and lamination sheets are stacked on top of the press pad. On top of the press plates comes a second press pad. In this example, on the right side, the
P6200
. On top comes a thicker plate called cover-plate or top-plate.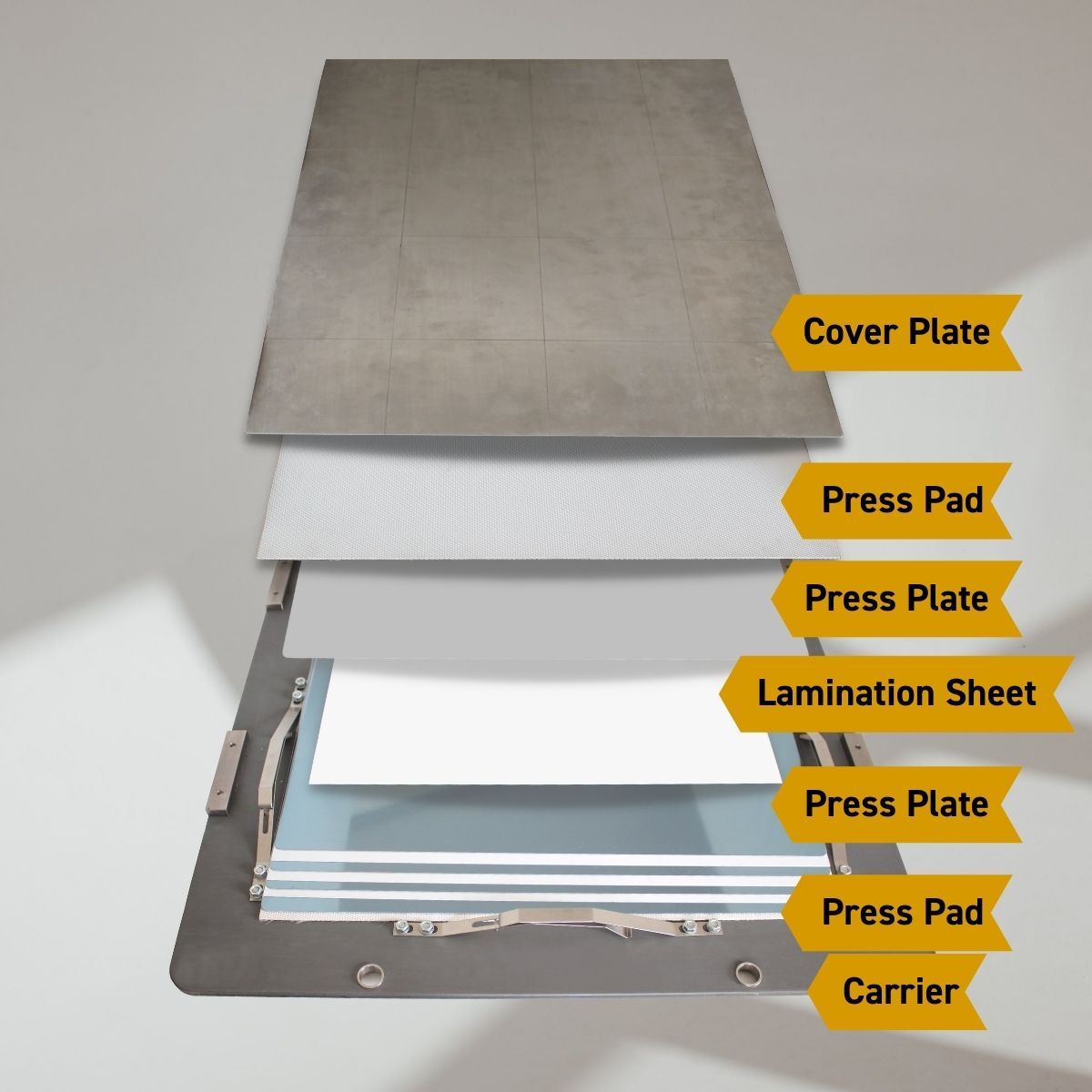 Our products - Cover Plates & Carrier